explain
name:brazing oven
Appearance: 90% NEW
Power: 280KW
length : 30m
Width : 1.8m
Weight: 22T
Nitrogen: 40-60 m3 / h
Transmission chain: brand new
Manufacturing time :2016
Usage time: 2 years
Is there a problem with the brazing oven: No
Control system: physical keys
Warranty period: 1 year
Do you provide technical support for purchasing machines: Yes
Main uses
Under the protection of nitrogen atmosphere, the brazing furnace equipment uses non corrosive flux (NOCOLOK Flux) to continuously brazing production line for radiator ,oil cooler, intercooler, tubular condenser, evaporator, parallel flow condenser, laminated evaporator and aluminum heat exchanger 
Our factory workshop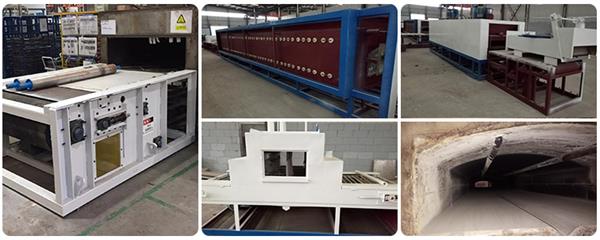 Aluminum brazing furnace system with controllable atmosphere is mainly used for continuous brazing of aluminum water tank, oil cooler, intercooler, warm air, tubular condenser, evaporator, parallel flow condenser, cascade evaporator, air cooler of power station under nitrogen protection atmosphere.
Our brazing oven details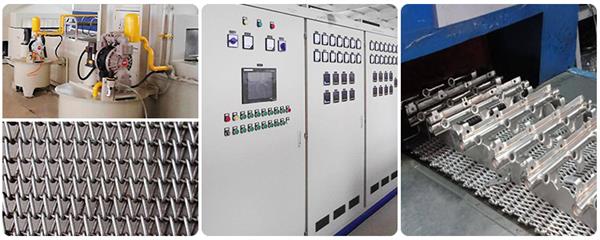 It is mainly used for brazing aluminum parts in protective atmosphere. It is mainly composed of flux spraying machine, electric drying furnace, brazing heating furnace, water cooling and air cooling device, atmosphere control system and automatic control system. It is suitable for mass production of aluminum radiators such as parallel flow condenser, laminated evaporator and automobile water tank.
Our success stories