vacuum brazing oven
aluminum vacuum brazing oven uses Resistance wire as heating elements, which can be used up to 750℃. These compact muffle furnaces are perfect for many applications in laboratory. It is an ideal instrument for materials annealing and sintering in your research.
Quick Details
Classification: Laboratory Heating Equipments
Place of Origin: China
Product name: laboratory vacuum annealing furnace
Max temperature: 750C(<2 hours)
Heating element: Fe-Mo-Cr sprial wire
Voltage: AC 110V/220V 50 / 60Hz Single phase
Certificate: CE
Heating Rate: 0-20C/min
Working temperature: 700.C
Chamber size: Customised
Warranty: One Year
Usage:Vacuum aluminum Brazing oven
700℃-1200℃ vacuum annealing Furnace
Vacuum furnace Features
1. Operation Temperature: 700℃ (750℃ for short time).
2. Maximum energy efficiency is achieved by surrounding the chamber with thermal-efficient alumina fiber ceramic insulation.
3. Heavy duty double layer structure with cooling fan. Lower temperature in outside case.
4. PID automatic control via current limiting phase angle fired the resistor, e.g. SCR (Silicon Controlled Rectifier).
5. Power control with 51 segments programmable
Our workshop
Application range of aluminum vacuum Brazing oven
Our vacuum Brazing oven warehouse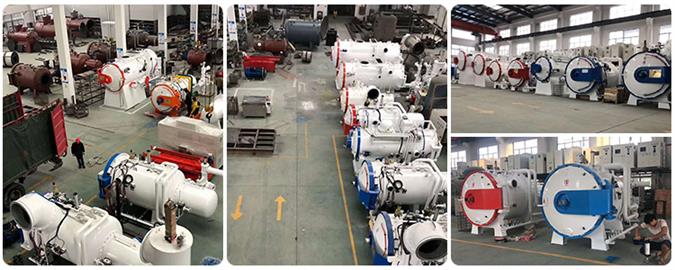 Q: What is the delivery time of your vacuum furnace
A: The delivery time of our vacuum furnaces is 95 days, and that of some customized vacuum furnaces is 120 days
Q: What is the size of your vacuum furnace chamber?
A: Our vacuum furnace chamber size is customized according to customer requirements
Q: What is your vacuum furnace package
A: Our vacuum packaging is wooden cases, and some large-sized furnaces are packed with plastic film, Because of the packing in wooden cases, it may not fit into containers smoothly
Q: What are your after-sales service personnel for vacuum furnace
A: Our after-sales service includes installation of machines, technical training and free delivery of easily damaged parts.