used aluminum brazing furnace equipment uses noncorrosive NOCOLOK Flux to continuously braze the production line for the radiator, Under the protection of nitrogen atmosphere,
oil cooler, intercooler, tubular condenser, evaporator, parallel flow condenser, laminated evaporator, and aluminum heat exchanger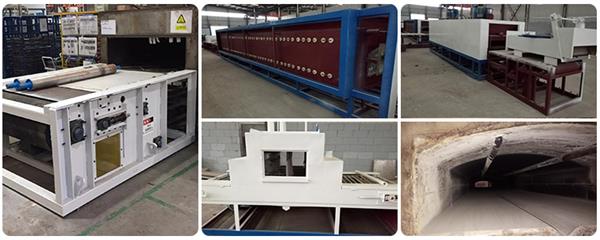 intercooler, warm air, tubular condenser. evaporator. parallel flow condenser, cascade evaporator.
air cooler of a power station under nitrogen protection atmosphere.
used aluminum brazing furnace system, with a controllable atmosphere,
is mainly used for the continuous brazing of aluminum radiators, oil coolers,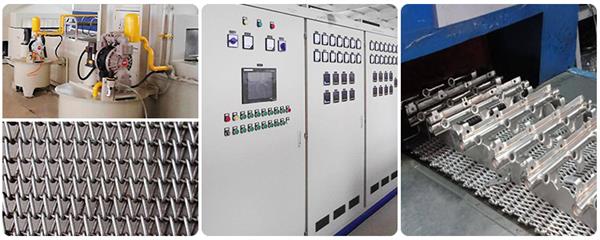 water cooling, air cooling device, atmosphere control system, and automatic control system. It is suitable for the mass production of aluminum radiators such as parallel flow condensers, laminated evaporators,s and automobile radiators.
It is mainly used for brazing aluminum parts in a protective atmosphere. It is mainly composed of a flux spraying machine, electric drying furnace, brazing heating furnace,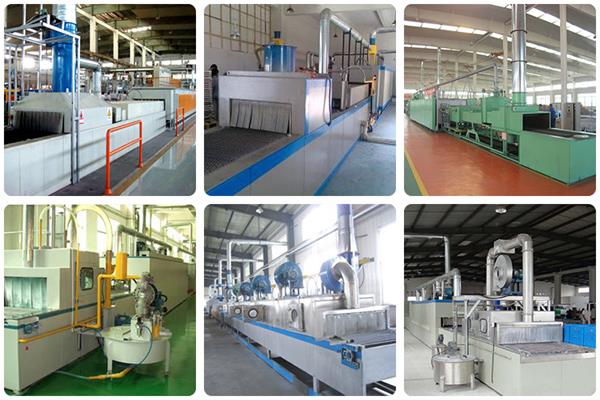 Our brazing furnace success stories
Q & A
Q: Is your brazing furnace new or used?
A: We currently have a used brazing furnace. Of course, we can also design a new brazing furnace for you
Q: Our factory produces aluminum radiators for automobiles. Can we use this condenser brazing furnace?
A: Yes, this brazing furnace can produce aluminum radiator, condenser, intercooler, heat exchanger, evaporator, etc
Q: How much nitrogen is used per hour in this brazing furnace?
A: 60-80 cubic meters of nitrogen per hour
Q: What kind of technical support do you provide?
A: If you purchase the brazing furnace, we will provide all technical support, train your engineers, install the brazing furnace, and provide after-sales service support